The Solutions Table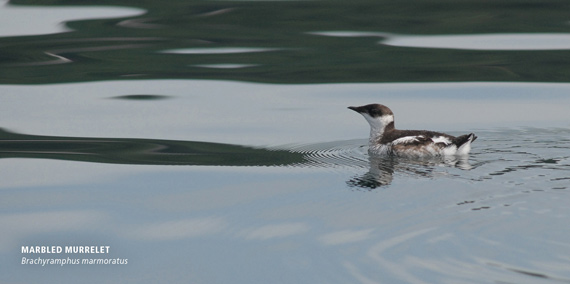 As required under the Endangered Species Act (ESA), the Board of Natural Resources is developing a long-term conservation strategy for the marbled murrelet on state lands. Once implemented, this strategy will have significant economic and environmental impacts in parts of our state. Rural jobs, schools, and local government services will be impacted. 
As Commissioner of Public Lands, I have made clear that we are proceeding towards finally implementing a long-term conservation strategy – inaction is no longer an option. But, I have also made clear my commitment to pursue bold, new strategies for shared success outside of the limited ESA process. 
To generate news ideas and proposals, I am convening a "Solutions Table," a forum for conservationists, businesses, economic development organizations, and state trust beneficiaries to come together and create policies that will (1) mitigate impacts to, and create new economic opportunities in, our resource-dependent communities, and (2) identify proposals to further assist the marbled murrelet.   
  
Protecting endangered species is a moral value embedded in federal law. And, supporting and ensuring a good quality of life for all Washingtonians is a bedrock value for all of us. 
In order to move forward, we have to reject the notion that we are stuck in a zero-sum game, one which forces us to choose between a species and ensuring critical services and opportunities in our communities. Instead, we must open up to the idea that shared success is attainable and develop strategies for mutual benefit. 
Embracing this broader responsibility demands complex solutions, collaborative engagement and statewide resources. And, that is what the Solutions Table is setup to accomplish. 
 
My hope is that this group collectively develops a package of proposed solutions, and then works together to achieve them. Doing so is more challenging than simply advocating one side or the other, but it also has the potential to deliver more impactful and enduring outcomes.
 
While the landscape we're working in is complex, the charge of the Solutions Table is simple: how can we help impacted communities and how can we help the murrelet? I am looking forward to generating new ideas and turning those ideas into reality. 
 
In partnership,
Hilary S. Franz
Commissioner of Public Lands
---
Solutions Table 2019 Meetings
July 31, 2019
Location: TBD
---
June 19, 2019
CANCELED
---
May 30, 2019
---
Solutions Table 2018 Meetings
MEETING MATERIALS
November 5, 2018 (conference call)
MEETING MATERIALS
October 18-19, 2018 
MEETING MATERIALS
August 29, 2018 
MEETING MATERIALS
August 9, 2018 (conference call)
MEETING MATERIALS
---
June 26, 2018 (conference call)
MEETING MATERIALS
---
Solutions Team Members
Dan Cothren, Wahkiakum County Commissioner, representing beneficiaries 
Paul Jewell, Kittitas County Commissioner, representing beneficiaries on behalf of the Washington State Association of Counties
Brian Sims, Consultant, Washington State School Directors' Association, representing beneficiaries 
Lisa Remlinger, Evergreen Forests Program Director, Washington Environmental Council, representing conservation interests 
Paula Swedeen, Policy Director, Conservation Northwest, representing conservation interests
Patricia Jones, Executive Director, Olympic Forest Coalition, representing conservation interests
Travis Joseph, President, American Forest Resource Council, representing economic interests
Connie Beauvais, Commissioner, Port of Port Angeles, representing economic interests 
Jim Sayce, Executive Director, Pacific County Economic Development Council, representing economic interests
In recognition of the fact that the solution may require engagement with congress, federal, and state agencies, non-profits, and industry groups, Solutions Table members have agreed to participate through 2019. 
---
Background
That strategy includes conserving some state forestland for marbled murrelet habitat. The conservation of forestland will likely impact timber industry jobs and state trust beneficiaries who receive revenue from state-managed working forests. In addition, DNR's trust obligations necessitate that only the forestland required to comply with the ESA will be protected. 
Therefore, the Board must meet two legal imperatives in the long-term conservation strategy: 
The Endangered Species Act requires that the habitat conservation plan "not appreciably reduce the likelihood of survival and recovery" of the marbled murrelet, and that it minimize and mitigate any impacts from operations on state lands. 
The trust mandate, embedded in Washington's constitution and state law, requires that we generate "with undivided loyalty" revenue from state lands for trust beneficiaries, such as schools and local governments. In essence, this means DNR must conserve murrelet habitat consistent with ESA requirements, while maximizing revenue generation from timber harvests. 
Under any scenario, the above competing legal imperatives ensure two outcomes: 
Certain timber lands in the murrelet's range will be protected as habitat, and therefore placed off-limits to further harvest, likely resulting in less revenue for trust beneficiaries and job impacts in rural communities. 
Lands beyond what is needed for ESA compliance will not be set aside, resulting in a long-term conservation strategy defined by what we must do to protect the murrelet, rather than doing all that is possible to protect it.
A long-term conservation strategy will provide legal certainty for ongoing management of state lands and long-term protection for the marbled murrelet, yet it will have social, economic, and environmental impacts in parts of our state. Broader, more holistic strategies – outside of the limited ESA process – will provide further protection to the marbled murrelet.
HB 2285
supports the agency's efforts by requiring the Department to appoint an advisory committee, provide a legislative report covering an economic analysis on revenue, review the "arrearage" definition, and make legislative recommendations to help offset potential revenue and job losses as well as additional marbled murrelet conservation measures. The Solutions Table will serve to fulfil these needs.
The Solutions Table is its own process separate from the Board of Natural Resources long-term conservation strategy or habitat conservation plan processes.