Fidalgo Bay Aquatic Reserve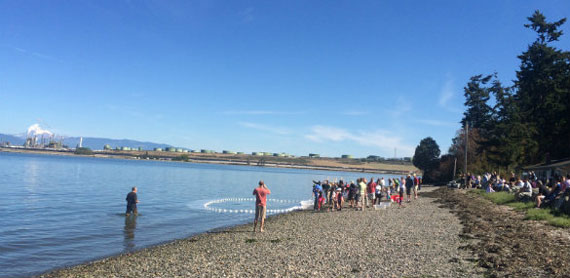 After two years of hard work, the Fidalgo Bay Aquatic Reserve Plan was completed in early 2008. 
The plan incorporated ideas gathered through an extensive public process and environmental review.
We are continuing to work on research, monitoring and restoration projects in Fidalgo Bay. Essential to this work are the many public and private partners, including the City of Anacortes, the Samish Tribe, the Swinomish Tribe, the Skagit Marine Resources Committee, the Port of Anacortes, Tesoro Refinery, Shell Refinery and other adjacent property owners.
Citizen Science
Reference Information
Monitoring and Restoration
Evaluation Information
Posters
Other Reserves