Selecting a Receiving Agency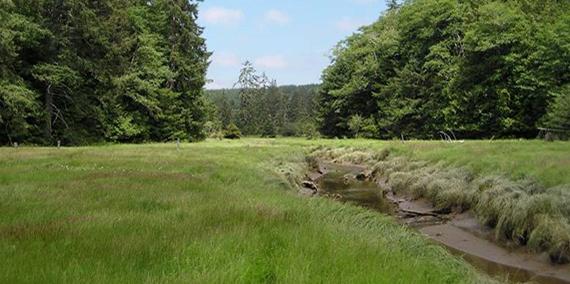 Receiving Agencies Matter!
To nominate a parcel for transfer through the Trust Land Transfer (TLT) program, you must have agreement from a receiving agency to accept the transferred parcel and manage it indefinitely. The transferred parcel should be managed to enhance or preserve its ecological values and public benefits. Many past transfers have become parks, open spaces, nature preserves, or similar designations.
Per 
SHB 1460
, the receiving agency must be a public agency or federally recognized tribe. Public agencies are defined under
RCW 79.17.200
. Examples of public agencies include but are not limited to the following: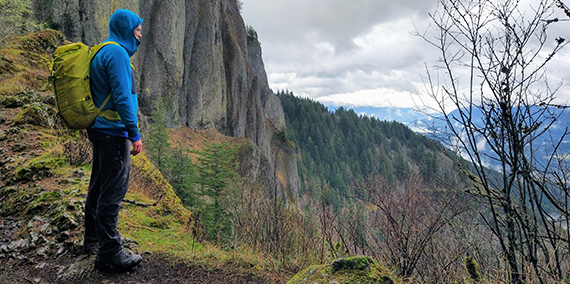 Beacon Rock State Park in the Columbia River Gorge includes over 80 acres transferred through the TLT program. Photo by Meryl Lassen, State Parks.
Important: For a receiving agency, accepting a parcel can be a major decision. The agency is accepting the land and the responsibility and expense of managing that land for years into the future. This decision takes time. Receiving agencies may need to work through their own planning process, which includes understanding how the parcel fits into long-term management plans and agency budgets, and also doing outreach within and outside of their organization.
For that reason, DNR recommends you contact a receiving agency as soon as possible after you have selected a parcel to nominate. Consider asking the receiving agency how long they will need to arrive at a decision. Depending on their answer, you may need to delay your application to a subsequent biennium.
Only proposed transfers that have an identified receiving agency will progress to the next step in the process, the
eligibility determination
.
Nominating Parcels for DNR's Natural Areas Program
DNR's
Natural Areas Program
manages two kinds of natural areas: Natural Area Preserves (NAP) and Natural Resources Conservation Areas (NRCA). If you are considering DNR's Natural Areas Program as a receiving agency, keep in mind that
you may only nominate state trust land parcels that fall within an NAP or NRCA boundary (as designated through a formal boundary order)
.
To find parcels that are available for transfer into an NAP or NRCA, review
this map
.  Visit the
Natural Areas Program
 page for contact information. 
Click here
for a fact sheet about the program.
May a receiving agency nominate a parcel?
Yes! If you are a receiving agency interested in acquiring a parcel, you may nominate the parcel yourself. In this case, the receiving agency is also acting as the applicant.
Does the receiving agency have to buy the parcel?
No, the parcel will be transferred directly to the receiving agency with no money changing hands. DNR will pay for standard transaction-related expenses, such as the appraisal, out of the legislative appropriation. However, the receiving agency will be responsible for all costs related to the parcel's long-term management once the transfer is complete. Refer to the 
Transfer and Replacement page
 for more information.