Proposed and Current Transfers
Proposed Transfers: 2025-27 Biennium
Parcels have not yet been proposed for transfer in the 2025-27 biennium. Below is a list of key steps in the Trust Land Transfer (TLT) process and when they are anticipated to occur. Dates are approximate and subject to change.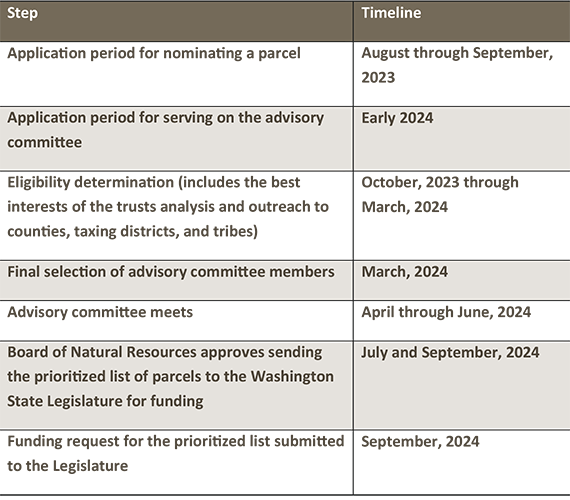 Current Transfers: 2023-25 Biennium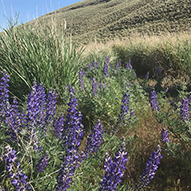 In September, 2022, DNR submitted a $25 million capital funding request for the transfer of 10 parcels of state trust lands.
Click here
to see a booklet about the proposed transfers and how they were selected.
In the 2023 legislative session, the Washington State Legislature funded five of the proposed parcels. Click the links below to see a map and other information for each parcel.
Trust Land Transfer Map
NEW!
See the five parcels that were funded in the 2023 legislative session on this 
interactive map
. In the future, all funded and completed transfers will be added to this map.