Cherry Point Aquatic Reserve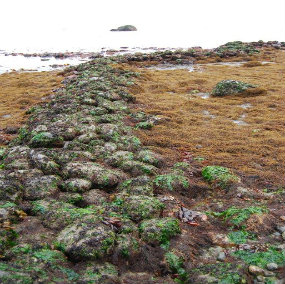 The Cherry Point Aquatic Reserve is a unique aquatic ecosystem located in the Strait of Georgia in northern Puget Sound—on the western shores of Whatcom County, Washington. 
In 2000, DNR recognized the need to protect the significant environmental resource of aquatic lands at Cherry Point and designated those state-owned lands not already under a lease agreement, as the Cherry Point Aquatic Reserve. To ensure long-term environmental protection, DNR and its partners established a 90-year-management plan for the area, outlining specific goals that will protect the health and unique aquatic environment within Cherry Point.
Cherry Point Management
Other Reserves