Aquatic Assessment & Monitoring Team
This program consists of a team of scientists that strive to answer some essential questions regarding the natural resource management of aquatic lands in the state of Washington.  To ensure that best available science is included in decisions that might influence the aquatic resources of the state, DNR scientists are involved in research of various aquatic environments.  AAMT scientists are providing the following support:
The AAMT seeks to work collaboratively with partner agencies and universities in conducting research and analysis relevant to the management of Washington State's natural resources.  The program will sponsor interagency and cooperative agreements with state entities and academic institutions.  Projects with partners who charge no overhead, facilities, or administrative costs will be given priority.  All other agreements entered into will have overhead rates negotiated on a case-by-case basis up to a maximum cap of 17%.  This is an effort to ensure that state funds are effciently spent.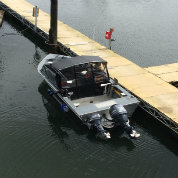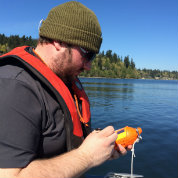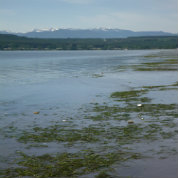 Below is a map showing the various projects AAMT is currently working on and projects that have already been completed.  You can find project details by exploring each location.  By clicking on the map, you will activate it and then when you click on an icon, a pop up will give you a description.  You can also use the provided filters to find projects with similar topics.