Help plan Baker to Bellingham recreation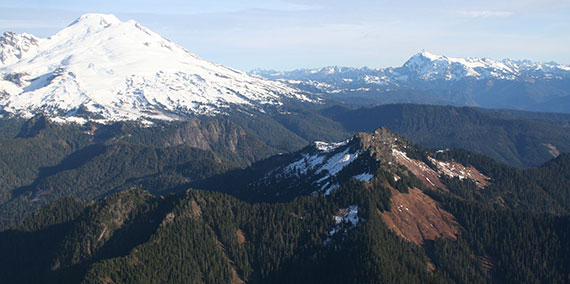 Based on local community input and with the help of our citizen-based recreation planning committee, DNR is developing a plan to guide outdoor recreation on DNR-managed working forests across the Whatcom County area for the next 10 to 15 years. To view a map of the recreation planning area, click 
here
. 
Join us:
Attend an upcoming community meeting to provide your input on recreation concepts as part of our work on Baker to Bellingham recreation planning. We'll be: 
In Maple Falls on Feb. 20
6 to 8:30 p.m., February 20, 2018 
East Whatcom Regional Resource Center
8251 Kendall Road
Maple Falls, WA
Agenda
In Bellingham on Feb. 21
6 to 8:30 p.m., February 21, 2018 
Port of Bellingham Cruise Terminal  in the Dome Room
355 Harris Ave
Bellingham, WA 98225
Agenda
Draft Concept Plans
These draft concept maps are planning tools that the agency refined through a multi-step stakeholder process, incorporating committee and public comment until a final concept map is determined. As of Jan. 30, 2018, the current draft concepts DNR is reviewing are Concept D and Concept E. All previous concepts are out of date
The Baker to Bellingham Recreation Planning Committee
The Baker to Bellingham Recreation Planning Committee makes recommendations to the Washington State Departments of Natural Resources (DNR) to guide the development of the future Baker to Bellingham Recreation Plan. The committee represents the interests of governments, communities, partners, and stakeholder groups reflecting the priorities of the broad cross-section of Washingtonians who cherish recreation on state lands in Whatcom County. Recreation planning committee meetings are currently held at the Deming Library and are open to all members of the public.
Meeting Materials
Coming soon 
Meeting Materials
Coming soon 
Meeting Materials
Meeting Materials
September 19, 2017
Meeting Materials 
May 9, 2017
Meeting Materials
April 11, 2017
Meeting Materials
March 14, 2017
Meeting Materials
Feb. 21, 2017
Meeting Materials 
2016 MEETINGS
---
Nov. 29, 2016
Meeting Materials
Nov. 1, 2016
Meeting Materials
Oct. 11, 2016
Meeting Materials
Sept. 13, 2016
Meeting Materials
June 14, 2016
Meeting Materials
May 10, 2016
Meeting Materials
April 12, 2016
Meeting Materials
March 8, 2016
Meeting Materials
Jan. 19 and 20, 2016
Meeting Materials