Whiteman Cove Restoration

Whiteman Cove is located in south Puget Sound in Pierce County on the west side of the Key Peninsula along Case Inlet.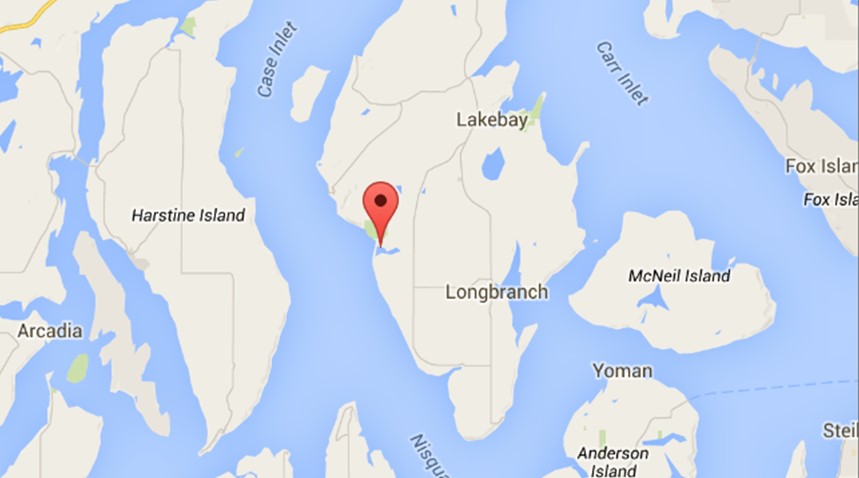 Historically, Whiteman Cove was a shallow estuary protected by a natural isthmus.  Tidal water historically flowed in and out of the estuary through a natural opening at the northwest corner.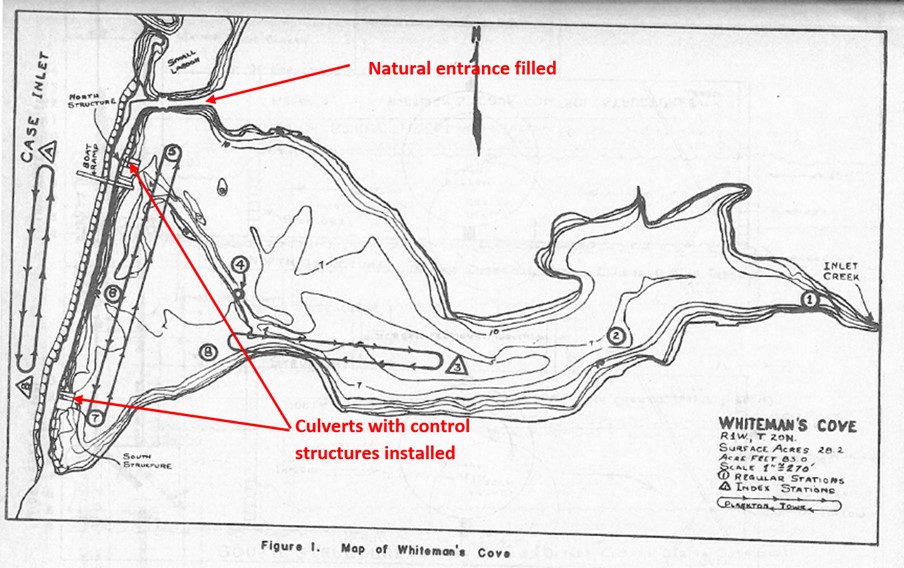 In 1962, the Washington State Department of Fisheries converted the Whiteman Cove estuary into a saltwater "lake" for rearing young salmon.  The conversion included closing the natural tidal entrance to the estuary and installing two large culverts to control the flow of tidal water into and out of the "lake" to maintain water levels.  A roadway was constructed over the filled entrance and isthmus.  Sometime after 1970, the Department of Fisheries discontinued using Whiteman Cove as a salmon rearing facility.
Culvert Injunction (Order)
In 2010, several Tribes filed a lawsuit against the State of Washington regarding the need to corret culverts on state property to provide fish passage.  In 2013, the US District Court ordered a "Permanent injunction regarding culvert correction" (No. C70-9213 Subproceeding No. 01-Culverts) against the State of Washington reqiring the state to correct culverts located on state property to provide for fish passage.  Whiteman Cove was identified as a site that required restoration.
Picture Gallery