Deepwater Derelict Net Removal
There are currently 233 known deep water derelict fishing nets located below 105 foot depths in Puget Sound.  Those lost nets entangle and kill marine animals and damage important marine habitats.  The nets are located in such deep waters that to date they have been inaccessibe and cost prohibited to remove.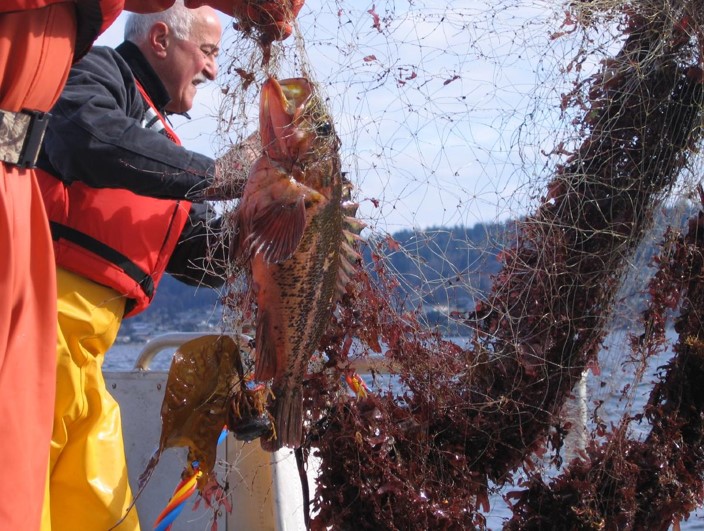 Rockfish caught in derelict net.
This partnership allows the Army Engineer Dive Detachment a chance to train in the dynamic Puget Sound waters while removing the damaging derelict nets.  Removing these nets will remove the immediate threat of entanglement to marine species.  These deepwater habitats are home to over 90 species of bottomfish.  These include cod, hake, pollock, sole, sculpin, shark, perch, and rockfish.  Two species of rockfish are listed under the federal Endangered Species Act.
The 569th Engineer Dive Detachment
2,246 shallow water derelict nets have been removed from San Juan County waters since 2002.  These nets were damaging 344 acres of habitat.  In these nets, 553 dead birds, 21 dead mammals, and 1,100 alive and dead fish were observed entangled.  Most of these nets were lost years ago, during a time when salmon gillnet fishing was at its peak.
Currently, it is estimated that from 15 to 30 gillnets are lost and the state and tribes support a Reporting, Response, and Retrieal program designed to ensure any newly lost nets do not re-accumulate in marine habitats.
Project Logistics
Removal efforts will focus on an abundance of nets that were surveyed along the southern shores of San Juan Island.  Additional nets off other islands will be removed as weather and tides allow.
The removal efforts will occur between July 8, 2019, and July 28, 2019.  You can expect to see a large contracted vessel named the Seahorse and a few smaller vessels while the project is occurring.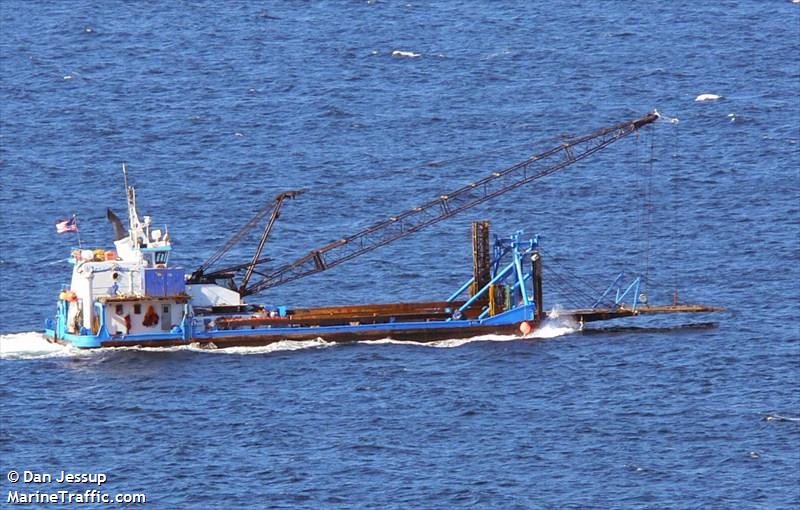 Dive operations will occur off the vessel named Seahorse
Protocols are in place to complete the removal effort in the most environmentally conscientious way and to cause no impacts to species.  The derelict net removal team will remove nets by hand to minimize impacts to the rocky reef habitats.  To ensure the project does not affect the Southern Resident Killer Whales, the project will follow the guidelines on the
whale wise website
at all times.  During diving operations, the vessel engines will be turned off.  NRC staff will be on board documenting the size and type of derelict nets removed as well as the species found entangled in the nets.
                                                                                                                                                                                                                                                  Diver removing a derelict net