Maury Island Aquatic Reserve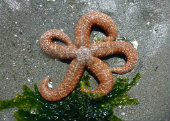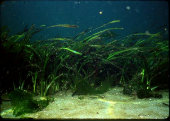 The Maury Island Aquatic Reserve is located in central Puget Sound and southwestern King County, including the eastern shores of Maury Island. The reserve is approximately 5,530 acres of state-owned aquatic bedlands and tidelands located in Quartermaster Harbor. The reserve boundaries include all of the known Quartermaster Harbor herring stock spawning grounds-representing one of only 18 distinct Pacific herring spawning areas in Puget Sound. The area is unique within central Puget Sound because of the diverse set of habitats and species which include extensive eelgrass beds, kelp beds, sand and mudflats, herring, surf smelt, and sand lance spawning grounds.
General Information
Quartermaster Harbor Mooring Buoy Management Plan
In April 2013, DNR adopted the Quartermaster Harbor Mooring Buoy Plan to safely, sustainably, and legally improve moorage opportunities in the harbor. This plan upholds the management goals for the Maury Island Aquatic Reserve.
Monitoring
Eelgrass Abundance and Depth Distribution at Two Environmental Aquatic Reserves: Maury Islands and Fidalgo Bay-June 2009 
Citizen-Based Monitoring: An Opportunity for the Maury Island Aquatic Reserve
Other  Reserves