Fire District Assistance Programs
 The purpose of fire district assistance programs is to provide local and rural fire districts in  Washington state opportunities to establish, develop, improve, and maintain their wildland firefighting capabilities. Improving the capabilities of local districts helps defend Washington against wildfire.
These programs can make several types of training, equipment, and other assistance more affordable to local fire districts.
NOTE: Programs use available funds and resources which may vary from year to year.
Radio Communication/Wildfire Risk Reduction Grant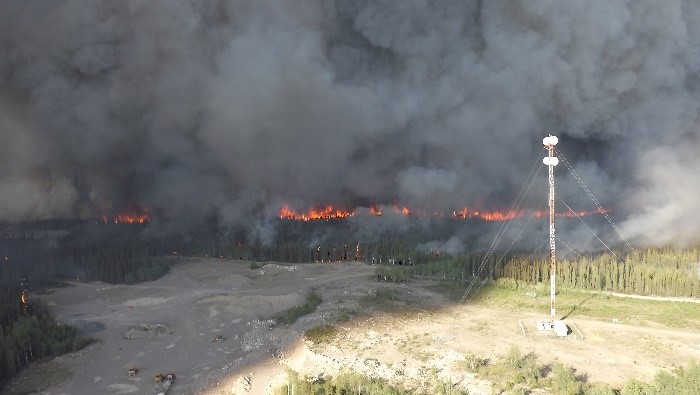 DNR is now soliciting applications from fire protection service providers to fund projects for radio communication equipment and wildfire risk reduction activities, including education and outreach, technical assistance, fuel mitigation, and other residential risk reduction measures.
Fire protection service providers include fire departments, fire districts, emergency management services, and regional fire protection service authorities.
Only projects located in counties east of the crest of the Cascade mountain range that share a common border with Canada and have a population of 100,000 or less are eligible (Ferry, Okanogan, Pend Oreille and Stevens counties) per 2016 Legislative
House Bill 2010
.
DNR will prioritize funding to fire protection service providers within these counties that:
Serve a disproportionately higher percentage of low-income residents as defined in RCW 84.36.042, and
Are located within areas of higher wildfire risk, and
Have a shortage of reliable equipment and resources
How to Apply
The application is available at the following link: "RCWRRG Application"
Applications will be accepted April 9, 2018 through close of business (COB) on May 4, 2018
Applicants may only submit one application
Maximum funds distributed will not exceed $140,000. Funds will be available to qualifying counties.
Submit completed and signed application by one of the following methods:

Email: DNRREWDRCWRRgrant@dnr.wa.gov
Mail: Wildfire Division
ATTN: 2018 RCWRR Grant Applications
Washington State Department of Natural Resources
1111 Washington Street SE
Olympia, WA 98504
DNR Surplus Engines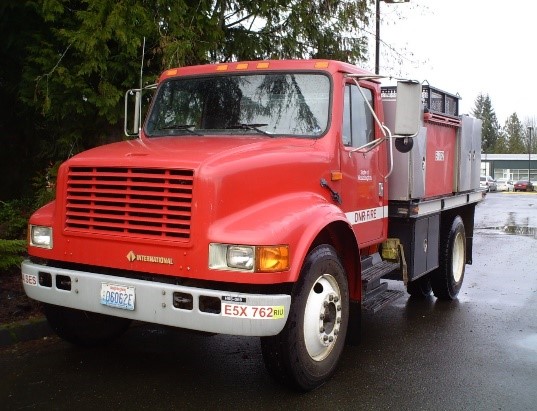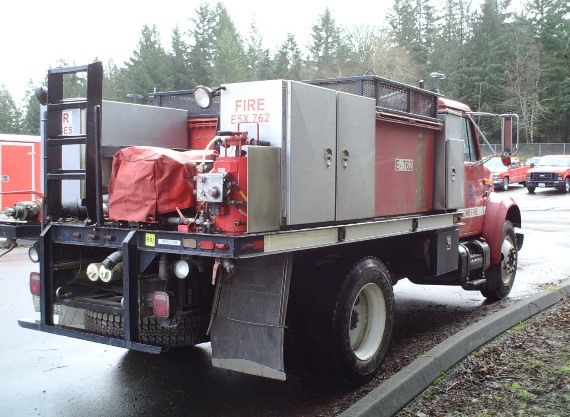 The 2017 Washington State Legislature authorized DNR to transfer surplus engines to fire districts in wildfire-prone areas located within counties that have a median income level below the state average. In 2018, DNR expects to surplus a minimum of eight engines. We hope to begin the process this spring and expect to arrange for transfer in the fall/winter to be ready for the 2019 fire season, using a process similar to last year.
Volunteer Fire Assistance Funding
Administered by DNR through funding from the U.S. Department of Agriculture Forest Service, Volunteer Fire Assistance (VFA) provides grants and wildfire training opportunities to fire districts and departments in Washington state.
Opportunities for this funding may be available to fire districts and departments that:
Respond to wildland fire on private, state or federal lands.
Serve communities with a population of 10,000 or fewer residents.
Serve a community of more than 10,000 residents AND a service area that includes a rural community of fewer than 10,000 residents (VFA funding is only available for the rural area).
Have a current Fire District Assistance agreement in place with DNR.
*VFA programs may not be available every year dependent upon funding. Call 360-902-1300 for details. 
VFA Grants
The VFA grant program provides a 50 percent match for purchases of personal protective equipment and general equipment. The program is administered in two phases annually:
Phase 1 
Personal Protective Equipment (PPE) and other fire equipment can be acquired annually through DNR fire cache at a 50% cost savings.
For 2018, eligible fire districts may place orders beginning March 9, 2018 using the "Phase 1 Order" shopping cart (see link below).
Shopping cart prices are listed at a 50% discount. Shopping cart orders are limited to a total shopping cart price of $2,500 (shipping costs are additional).
Orders will be accepted and filled on a first come-first serve basis through April 27, 2018, or until funding is expended, whichever occurs first.
See the "Phase 1 Grant Information" link below for eligibility and other information.

Phase 1 Order 

(SHOPPING CART CLOSED. Available funding has been expended.)
Phase 2 
Provides 50% funding for several project types including fire equipment, communications, training, prevention and more. The application period for the 2019 Phase 2 grant program will open in October 2018.

Phase 2 Grant Information  (available October 2018 dependent upon funding)
Phase 2 Application (available October 2018 dependent upon funding)
Phase 2 Reimbursement Form (use for requesting reimbursement of currently awarded Phase 2 grants)
VFA Wildland Fire Training
DNR administered NWCG wildland firefighting courses targeting rural volunteer fire districts
Courses scheduled, to extent possible, in your community
Student materials provided at no cost after meeting requirements and with a minimum registration of 15 students
Qualified DNR instructors
Firefighter Property Program*
| | | | |
| --- | --- | --- | --- |
| | | | |
|  1998 M1078 - Before |  1998 M1078 - After |  2010 M916A3 - Before |  2010 M916A3 - After |
This program
helps fire districts and fire departments get surplus Department of Defense vehicles suitable for low-cost conversion to support firefighting and emergency services. Other equipment, such as generators, forklifts, UTVs, and trailers are also available. Fire districts receive the title to the property. Equipment is available from Ft. Lewis and from military bases across the county. Districts and departments pay the expense of transporting the equipment from the military base (over half of the vehicles and equipment located through this program come from other states).
Opportunities to obtain equipment through this program may be available to fire protection districts and fire departments in Washington state that:
Agree to put the vehicle in service within a year of taking possession.
Maintain the vehicle in service for an additional year after placing it in service.
Have a current Fire District Assistance agreement in place with DNR.
*This program, with a few exceptions, replaces the Federal Excess Personal Property (FEPP) in Washington state.
NOTICE:

The Department of Army has changed access requirements to Joint Base Lewis McChord (JBLM).
Federal Excess Personal Property (FEPP)
DNR maintains biennial inventories of equipment currently on loan to fire districts and helps dispose of FEPP equipment when fire districts are finished using it. DNR no longer assigns equipment to fire districts under this program, with the exception of USFS engines when available.
Fire districts that want to dispose of FEPP equipment must complete and submit a FEPP Disposal Form. Follow instructions provided on the form.
For assistance, contact DNR's Fire District Assistance Program at 360-902-1300
.
Questions or comments?
fepp_assist@dnr.wa.gov
In accordance with Federal law and U.S. Department of Agriculture policy, DNR does not discriminate on the basis of race, color, national origin, sex, age or disability. However, should a person wish to file a discrimination complaint, please write to:
USDA, Director
Office of Civil Rights
Room 326-W, Whitten Building
1400 Independence Avenue SW
Washington D.C. 20250-9410
or call 202.720.5964 (voice and TDD)
USDA is an equal opportunity provider and employer.