Puget Sound and Coastal Geology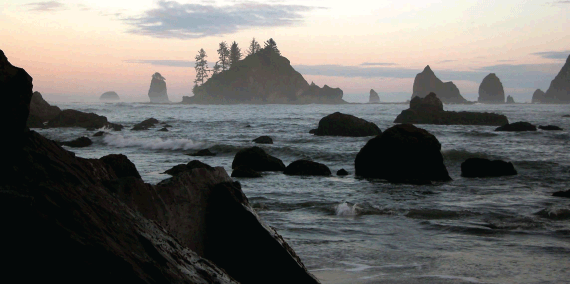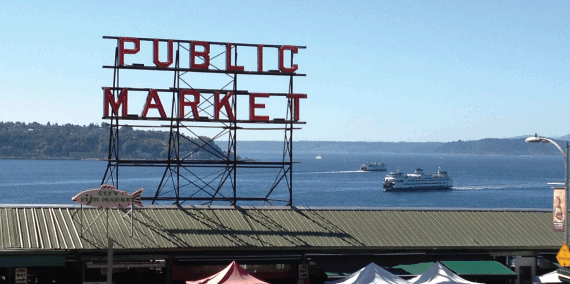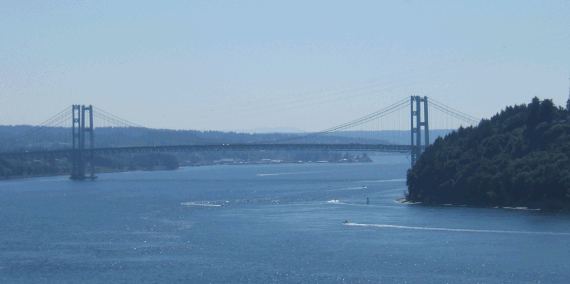 The geology of Washington's coast and Puget Sound is complex and beautiful. These attributes make Washington a great place to live, work and play. While many derive their livelihoods directly from these resources, we all depend on healthy coast and Puget Sound ecosystems, either directly or indirectly and whether we are aware of it or not.
The majority of the state's population lives and works in the Puget Sound or other coastal areas. Because of this, the Washington Geological Survey has worked hard for over 125 years to provide the best-available science for planning and decision-making associated with the geologic hazards of these areas. We continue this legacy today, and the vast majority of our work is aimed at improving our understanding of geologic hazards.
Geologic Hazards
The most common hazards in the Puget Sound area and along marine coastlines of Washington include:
Clicking on these tiles will take you to a page where you can learn more about the specific hazard. Other hazards include Volcanoes and Lahars and Hazardous Minerals.
We publish a large variety of hazard maps. These can be found on our Geologic Hazard Maps page or in the Maps section of our Publications and Maps page. You can also find these data on the Geologic Information Portal.
What We Do
Survey geologists work extensively in the Puget Sound and coastal areas— including Washington's outer coast and the Strait of Juan de Fuca—to increase our geologic understanding of these populated areas. We are proud to continue the legacy of pioneering geologic study that began around the turn of the 20th century when J. Harlen Bretz published a history of Puget Sound glaciation in 1913.
| | |
| --- | --- |
| Geology – We have mapped thousands of square miles of geology in the Puget Lowland to provide a basic understanding of the geology underfoot. This critical information is used by planners, emergency managers, and developers as a basis for understanding the geologic risk of an area. | |
| | |
| --- | --- |
| Active faults – We find and characterize faults throughout the region to learn which faults are active and how much risk they pose to society. Because the Puget Lowland is covered with thick forests and vegetation, finding faults can be difficult. Survey geologists increasingly use lidar in order to "see through" the trees to the ground surface. This new technology increases the visibility of active faults, but lidar coverage is not yet continuous everywhere. | |
| | |
| --- | --- |
| Tsunamis – Tsunamis are a significant threat to the coastal areas of our state. We work with national and regional agencies to model and publish tsunami inundation maps. We then develop and publish tsunami evacuation brochures for areas of high risk. These evacuation brochures are available in published (paper) form, as an interactive online map, and as downloadable PDFs. | |
| | |
| --- | --- |
| Landslides – We work with other state and local agencies to catalog existing mapped landslides through the Puget Sound region. To supplement this work we are developing a comprehensive and detailed landslide inventory based on the best-available lidar data. Lidar provides a huge advantage for mapping landslides. Landslides and landslide deposits that were masked by thick vegetation are often clearly revealed with lidar. | |
| | |
| --- | --- |
| Seismic Hazards – We have developed and published a series of maps and reports about ground response to seismic shaking (earthquakes). These maps include: NEHRP site class maps, liqeufaction susceptibility maps, and seismic design category maps. We also offer a suite of datasets that show the predicted damage for several earthquake scenarios. You can find these seismic scenarios here. All these data are used by local, county, regional, and state planners and emergency managers. The products are also designed to help the public understand their risk from these hazards. | |
| | |
| --- | --- |
| Lahars and Volcanic Hazards – We work with national and regional agencies to develop and publish maps of volcanic hazards. We have completed these maps for the area around Mount Rainier (including low-lying areas all the way to Seattle/Tacoma). Remaining areas near other volcanoes will become available as they are completed. | |
| | |
| --- | --- |
| Multi-Hazard Analysis – We are developing a state-wide county by county assessment of all hazards. These data will become available as they are completed. | |
| | |
| --- | --- |
| Subsurface Data – We collect and maintain a database of all publicly available subsurface information for Washington. These data include water wells, geotechnical boreholes, gravity and magnetic data, oil and gas wells, geothermal wells, and a depth to bedrock 3D model for the Puget Lowland. | |
| | |
| --- | --- |
| Earthquakes and Faults – We maintain a database of all active faults and re-located earthquakes in Washington. These data help scientists and planners identify potential seismic hazards throughout the state. | |
| | |
| --- | --- |
| Shallow Landslide Hazard Forecast Map – In cooperation with NOAA, we have developed a model based on recent and predicted rainfall data that may forecast hazards and may reduce losses from landslides. | |
Puget Sound Geology
The Puget Sound is part of the larger geologic province of the Puget Lowland. Both were sculpted by the thick and extensive glaciers that advanced south to just beyond Olympia. Glacial till (sediment deposited directly by the ice) and outwash (sediment deposited by meltwater in front of the glacier) make up most of what is found at or near the surface. These glacial sediments were deposited during the last 2 million years by numerous glacial advances, the most recent of which was around 15,000 years ago.
The glacier covered the area in several thousand feet of ice. As glaciers move, sediment is scraped off the ground and transported on top of, within, beneath, and in front of the ice. This created many of the long and narrow hills and lakes we see today. Glaciers are capable of lifting, mixing, and moving rocks from the size of very large boulders to clay. The meltwater streams that flow in front of advancing and retreating glacial front can also move significant amounts of sediment.
Though glacial sediment covers a great deal of the Puget Lowland, isolated exposures of bedrock are found throughout. The southern area of the Puget Lowland is partly covered with ancient lava flows, similar to those found at Mount Rainier and Mount St. Helens. To the north, the San Juan islands are composed of metamorphic rocks accreted onto North America 160 million years ago.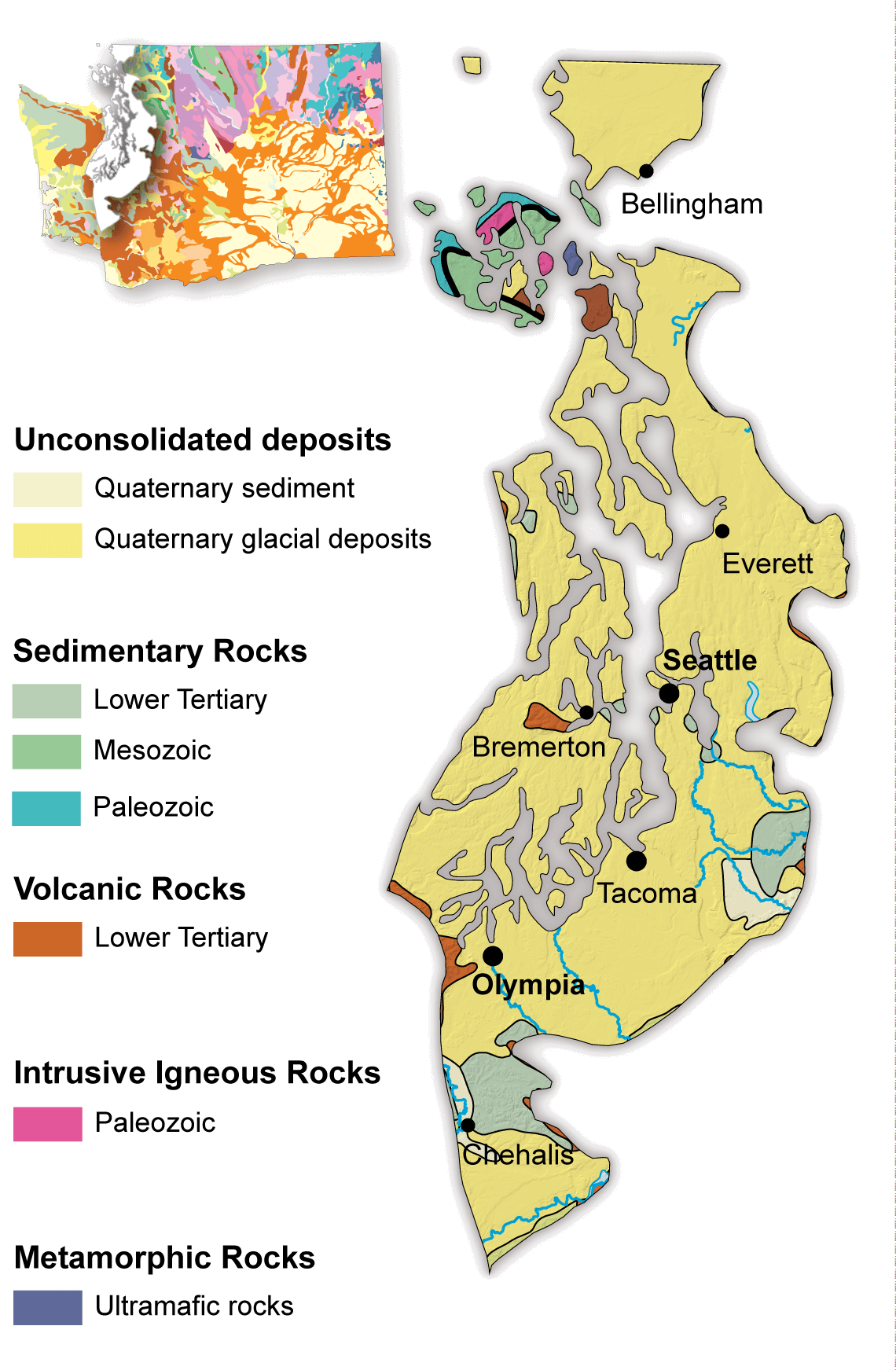 For a longer explanation of Puget Sound's geology, see the Puget Lowland geologic province page:
Washington Coast Geology
Unconformity on Fourth Beach between dipping sediments below and flat sediments above. Photo credit: D. Norman.
The Pacific coast of Washington is characterized by river and alpine glacier sediments above basalt and marine sedimentary rocks that were accreted to the continent.
The southern coastline lined with sandy sediment that works its way from the mouths of the rivers. This sediment forms beaches and sand spits like Long Beach, Ocean Shores, and Westport. Sediment from the Columbia River migrated north on ocean tides and formed the Long Beach peninsula, which is still actively growing.
The northern coast is made up of basalt from lava flows on the ocean floor that have been accreted onto the continent over the last several million years. For more information on how this works, see the Olympic Mountains page.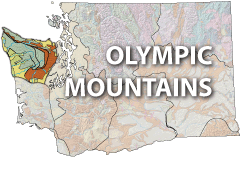 Extensive work has been done by Survey geologists to characterize the geology of coastal regions. Particularly, the work of Weldon Rau has provided a comprehensive overview of the geology of Washington's outer coast. See the Resources section below to download his publications.
Resources and More Information
| | |
| --- | --- |
| Foraminifera, Stratigraphy, and Paleoecology of the Quinault Formation, Point Grenville-Raft River Coastal Area, Washington | |
| Geology of the Washington Coast Between Point Grenville and the Hoh River | |
| Washington Coastal Geology Between the Hoh and the Quillayute Rivers | |
| Glaciation of the Puget Sound Region | |
| The Puget Lowland earthquakes of 1949 and 1965—Reproductions of Selected Articles Describing Damage (1986) | |
| Thickness of Unconsolidated Sediments, Puget Lowlands, Washington (1974) | |
| Models of Bedrock Elevation and Unconsolidated Sediment Thickness in the Puget Lowland (2014) | |
| Geologic Information Portal | |