Pasco 16 R-3 Land Auction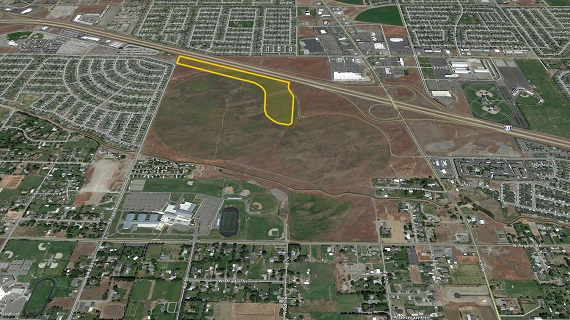 37.86± Acres of Prime Multi-Family Development Property in Pasco, Washington, for sale to highest bidder -- SOLD for $1.47 million
Winning bidder: Ron Asmus, Kennewick, Washington
Public Land Auction: Nov. 14, 2017
The Washington State Department of Natural Resources commissioned Musser Bros. Inc., to sell by public auction 37.86 acres of prime multi-family residential development property, a tract of state-owned land in Pasco, one of the fastest growing cities in the Pacific Northwest.
Property: 37.86 acres zoned R-3 Multi-Family Residential at 8400 Chapel Hill Blvd, Pasco, WA 99301. 
Opening Bid: $1.2 million
Auction location: Atrium Room, TRAC Facility, 6600 Burden Blvd., Pasco, WA 99301.
Time: 2 p.m.
Date: Nov. 14, 2017
Registered Bidders: Each bidder must register with the auction staff and submit a $34,000 bidder deposit in the form of a self-payable cashiers check.