Preparing for the 2017 Wildfire Season
Firefighter and wildland fire response trainings to prepare DNR and partner agency staff for the upcoming season are off to a good start. 
After spending a week in Cle Elum training, our helitack crews are ready for fire season. Since Helitack crews can be off the ground and enroute to a fire within five minutes of dispatch, they are a vital part of DNR's fire program.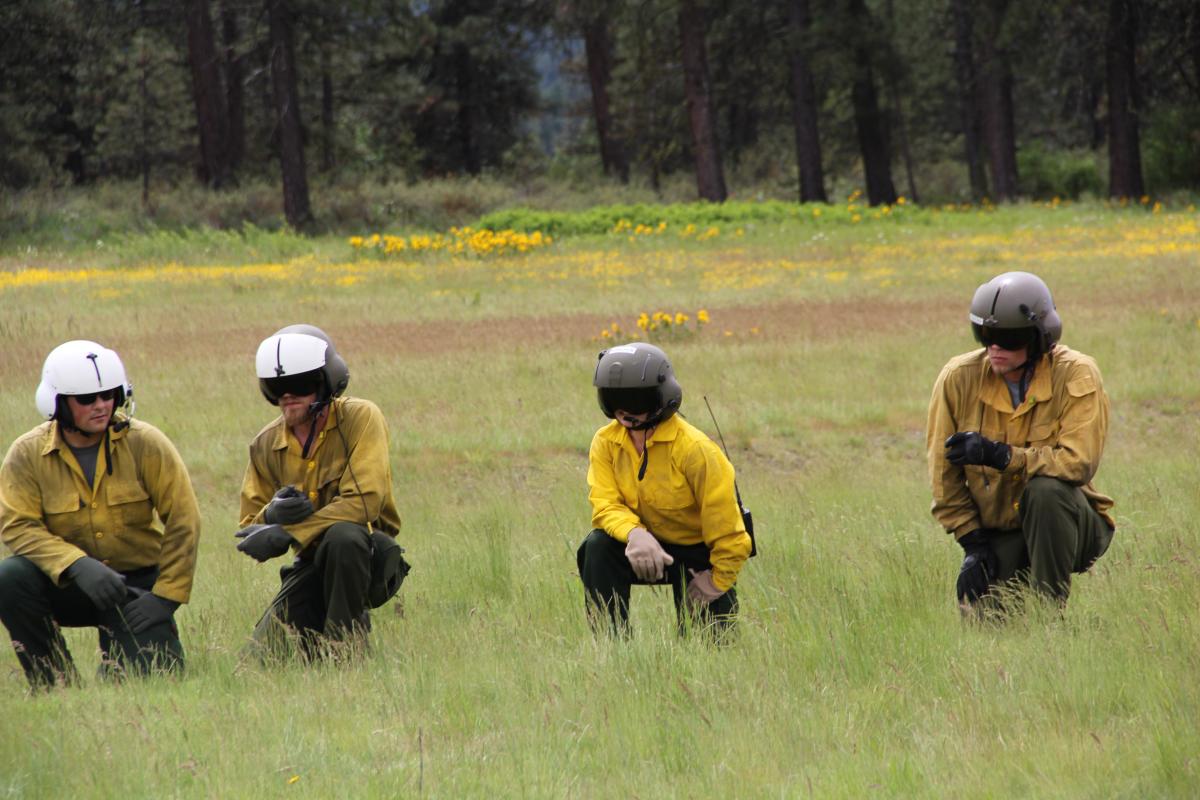 In May 2017, DNR staff trained Washington National Guard members to be able to put these crews on the line if needed during the fire season.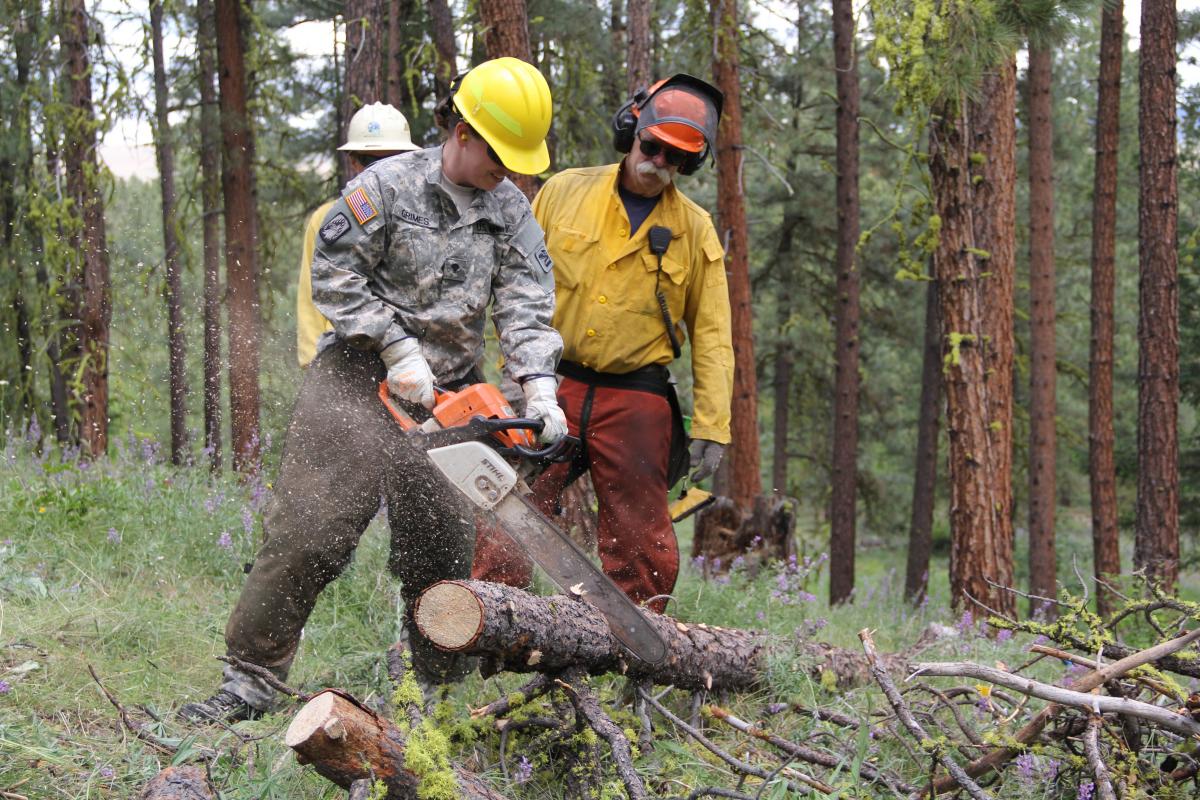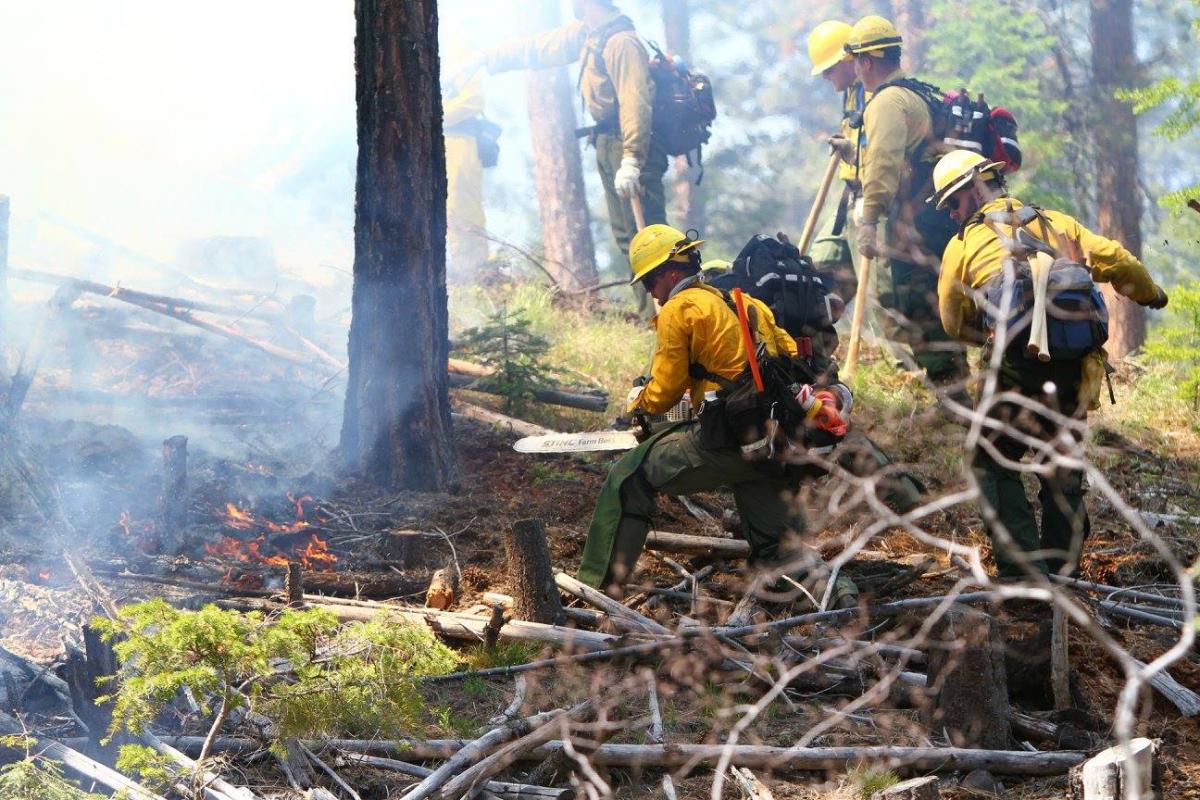 Also in May, 26 staff members from the DNR, U.S. Forest Service, Bureau of Indian Affiars, Bureau of Land Management, and U.S. Parks Service trained together in Forks, Wash. They learned methods for keeping the public updated with timely and accurate wildfire information.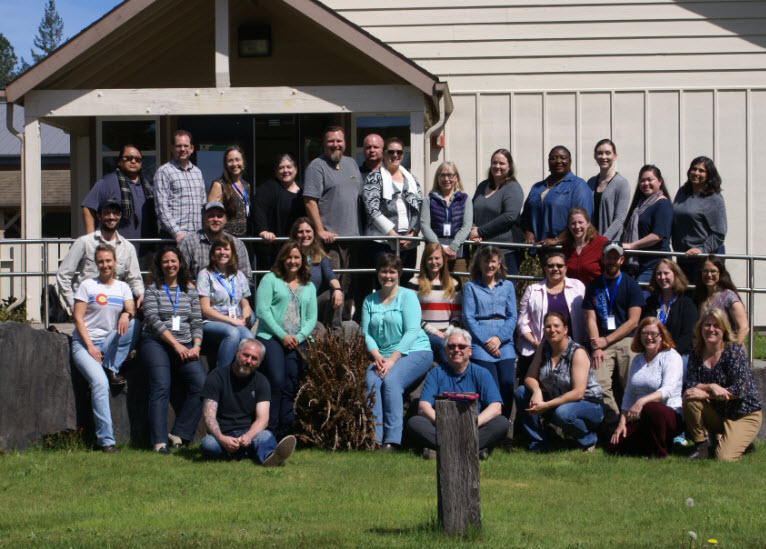 The first of three Washington interagency wildfire training academies has just concluded, with two more scheduled soon. At the first academy in Naches, Wash. more than 420 fire staff, 13 fire districts and 29 agencies were trained on essential wildland firefighting skills, from basic to advanced levels. Courses meet the National Wildfire Coordinating Group (NWCG) standards, and upon successful completion of the class, students receive a certificate. To simulate the operational organization of a wildland fire response incident, the academies operate under the Incident Command System. These trainings allow firefighters to become familiar with the Incident Command System and assists them with future deployments. Take a peek at how the first agency went via its
Facebook
and
Twitter
feeds.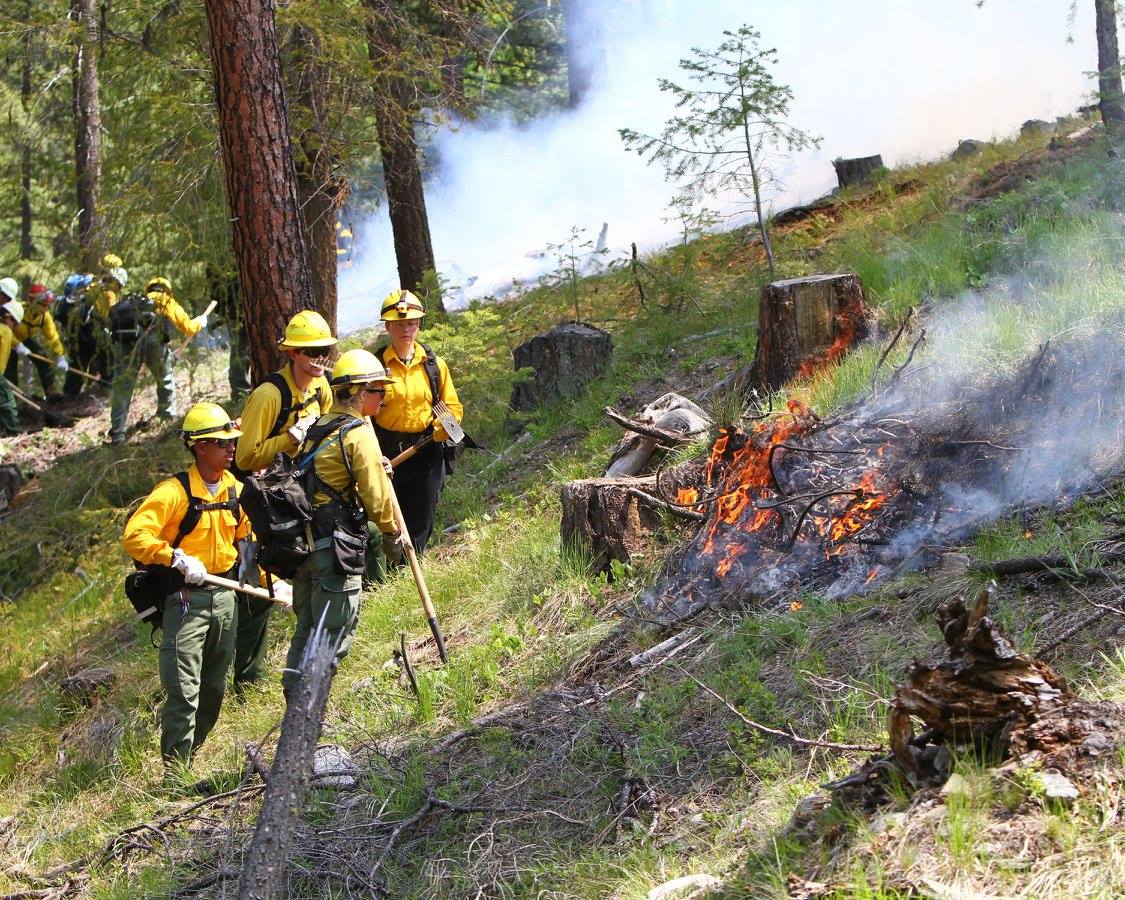 Interagency training allows those responsible for responding to wildfires the opportunity to learn together before fighting fire together, building trust with one another and introducing common language for good communication between all agencies.