Using our mobile maps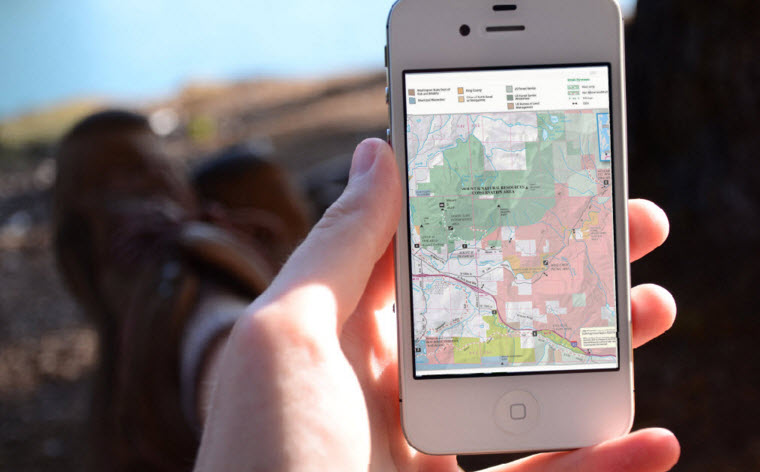 DNR has many geo-locator maps that work on mobile devices. Use the free
Avenza PDF Maps
app to find your location as you enjoy 1,100 miles of trail on DNR-managed landscapes. Even without cell service the maps will continue to work using your phone's GPS chip. To be safe, also have a backup printed map. 
Instructions
Download the free Avenza PDF Maps app to your smartphone or tablet.
Open the app on your device. Click on the icon in the lower left hand corner of your screen called 'Maps.' You will see a '+' sign in the upper right of your screen.
After you click on the '+' sign, it will ask you where you want to grab the PDF file from. Enter or copy the preferred links from our mobile maps, below, into the box titled "From the Web."
The map(s) will be copied into the app. This may take a moment depending on connection speed. To keep from draining mobile data plans, download the map(s) on a Wi-Fi connection. After the map is copied into the app, it will load when the 'Maps' icon is clicked. With GPS capabilities activated on the device, the app will automatically zoom to your location in the applicable map.
Printed version of several of our maps are available for $9
online
or in person, between 8 a.m. and 5 p.m., from the Washington State Department of Printing, 7580 New Market Street St. SW, Tumwater, WA 98501. Otherwise, visit our website for
trail maps
you can download and print.